PISCES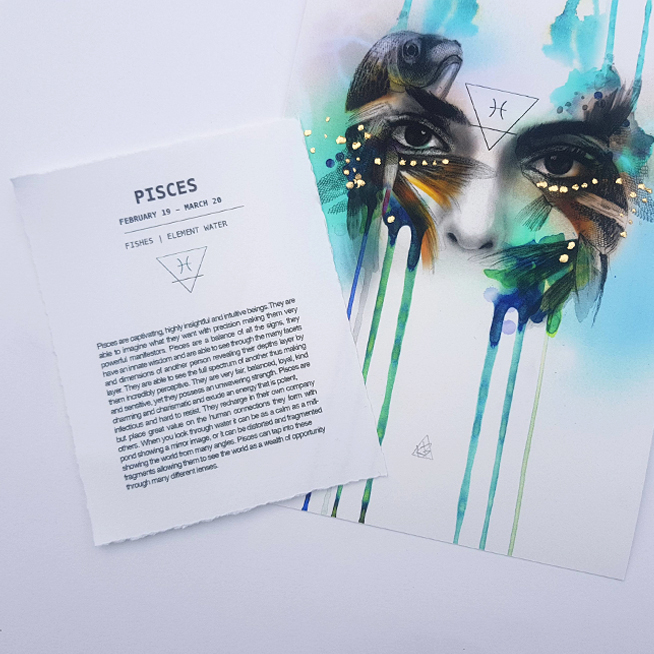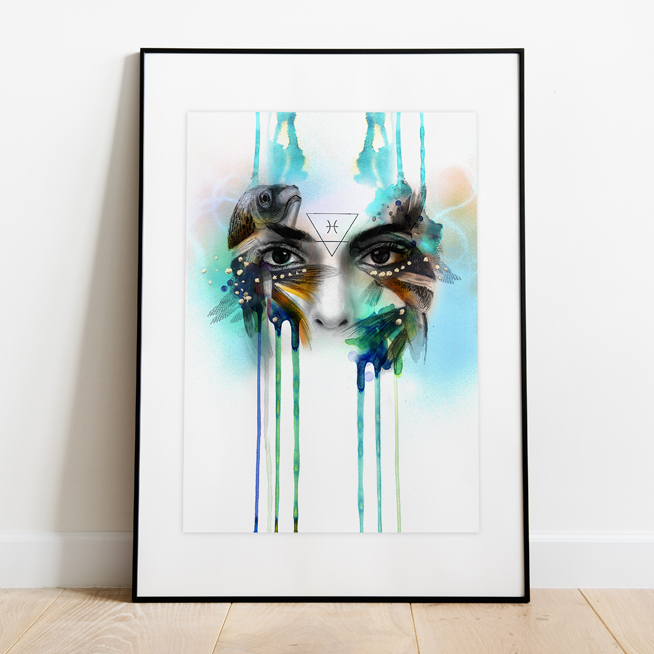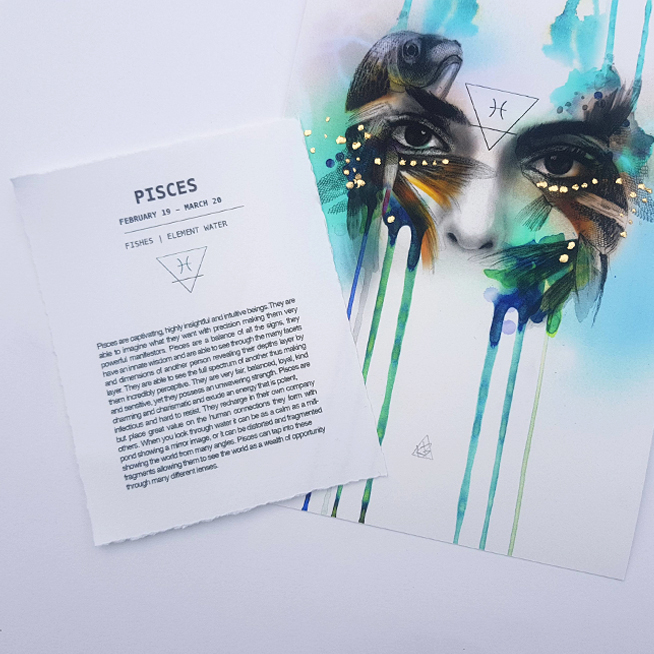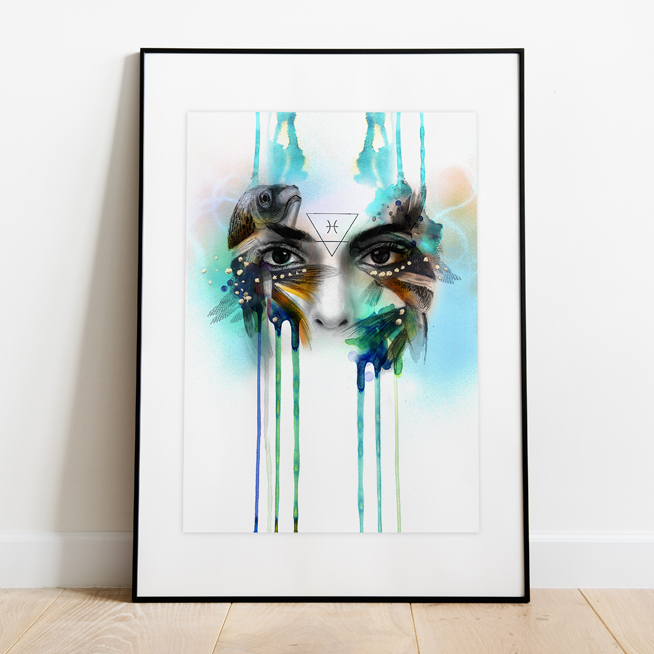 PISCES
Pisces forms part of the Zodiac series. These are beautiful giclee prints created from charcoal and ink drawings and hand-finished with gold leaf on smooth art paper.
Each print comes with the words especially written for the sign.
Open Edition
14cm x 21cm (A5)
Signed
21cm x 29cm (A4)
Signed
Please note: artwork comes in a display mount ready for framing
'Pisces'
Pisces are captivating, highly insightful and intuitive beings. They are able to imagine what they want with precision making them very powerful manifestors. Pisces are a balance of all the signs, they have an innate wisdom and are able to see through the many facets and dimensions of another person revealing their depths layer by layer. They are able to see the full spectrum of another thus making them incredibly perceptive. They are very fair, balanced, loyal, kind and sensitive, yet they possess an unwavering strength. Pisces are charming and charismatic and exude an energy that is potent,
infectious and hard to resist. They recharge in their own company but place great value on the human connections they form with others. When you look through water it can be as a calm as a millpond showing a mirror image, or it can be distorted and fragmented
showing the world from many angles. Pisces can tap into these
fragments allowing them to see the world as a wealth of opportunity through many different lenses.
Each artwork is signed, hand-finished with gold leaf, meaning each one will be unique.